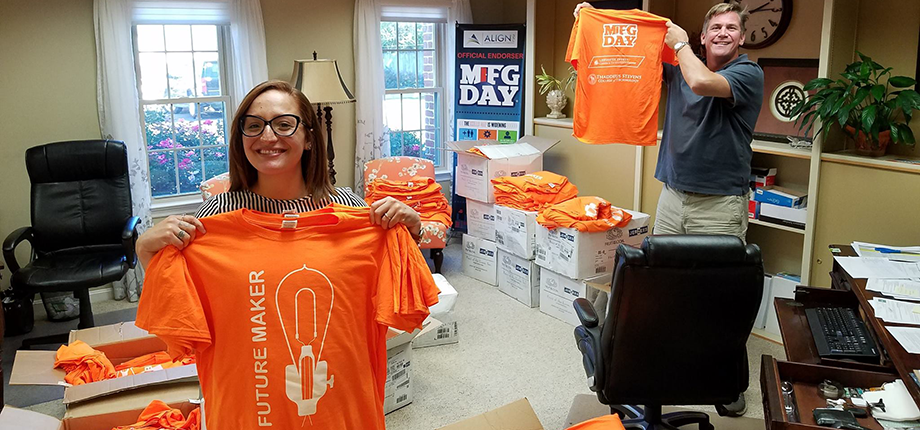 The aim of LancasterMakes is to make a difference in the lives of the next generation of the workforce by demonstrating the value and the benefits of a career in manufacturing.
Manufacturing is changing. Here in Pennsylvania, it is difficult for some to get beyond the image of dark and dirty steel mills, but the reality is the modern factory is a state-of-the-art facility. Manufacturing is forging forward through innovation. Whether it is a steel fabricator using laser technology to make precision cuts in sheets of metal or a CNC operator programming a machine to produce parts to exacting dimensions, today's factory is a different beast.
The College Tuition Compare website lists Pennsylvania's average in-state tuition as more than $27,000 annually (see here).  So, a four-year degree will cost, on average, more than $100,000. If a student takes out a loan to pay for schooling, then it will have to be paid off over a 10-year period. Most people do not realize welders are in high demand, and it is not unusual for a student coming out of a vocational/technical school to make $50,000 a year. If you look at the two scenarios, the first student will be $100,000 in debt at the four-year mark, while the second one would have earned around $200,000 before taxes — a $300,000 difference in financial standing.
So, LancasterMakes is on a mission to educate students and their families to let them know there are opportunities out there other than college. The mantra of "everyone needs a college education" is not necessarily true. We do not diminish the benefits of a college education, but college isn't for everyone. We also have to educate educators because there has been so much emphasis on getting a college degree. But, the times they are a' changin', and young men and women are beginning to realize there is a future in making things in a factory.
LancasterMakes is working to reshape the workforce so manufacturers in our region have skilled labor from which to hire quality employees. Our premier event to raise awareness about the viability of a career in manufacturing is MFG Day, a national effort.
The task before us is a monumental one. In some respects we are swimming against the tide, having to deal with decades of the college-first messaging. But, we are not doing this alone. We have partners in education, in manufacturing, in business, in the community, and in government.
Together, we are LancasterMakes, and we are making a difference. To learn more about this effort or to partner with us in this worthy mission, contact us today.