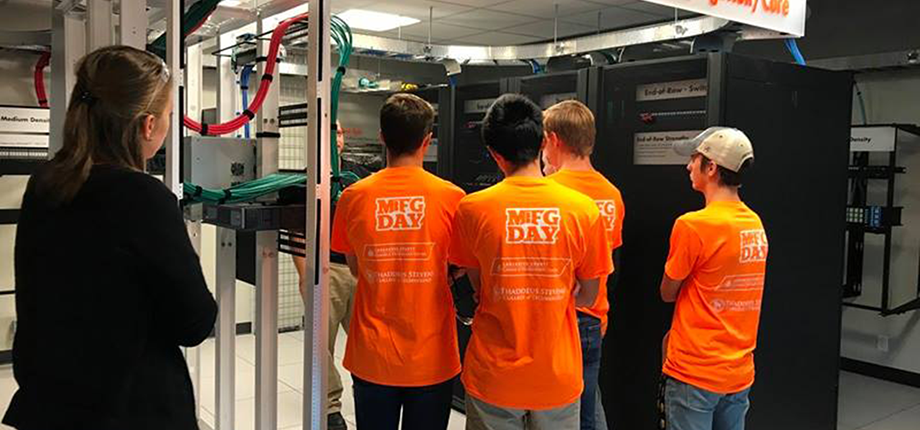 Parents, this is not a new message, but it might be new to you: Your children can have very productive and satisfying careers without going to college. While many students should — and will — pursue degrees beyond high school, LancasterMakes is working hard to spread the news that the new economy has decent-paying jobs that do not require degrees. Some of the jobs, like cement masons, concrete finishers, tile setters, carpenters, electrical helpers, production workers, and machine operators, will require short- to medium-length on-the-job training.
Elected officials, from the governor on down, are working to encourage students to pursue these worthy and admirable manufacturing jobs. With recent figures showing fewer than 5 percent of the workforce is unemployed, it means this area is pretty much at full employment. Thus, in an economy dictated by supply-and-demand, manufacturing workers will be in demand and fetch higher starting wages.
As of March 2018, the minimum wage in Pennsylvania was $7.25 an hour. It equates to an annual salary of nearly $15,100. Most people will earn more than minimum wage because of the demand for workers, but consider what some of these jobs pay, according to data from the state:
Cement mason and concrete finishers have a starting pay around $26,700/an average of $37,640/and as high as $43,000 with years of experience;
Electrical helpers: $24,680/$31,610/$35,070;
Plumbers, pipefitters and steamfitters: $23,910/$32,530/$36,830;
Packaging and filling machine operators and tenders: $22,110/$32,820/$38,180;
Welders, cutters, solderers and brazers: $31,170/$42,150/$47,630.
Each of these companies will need supervisors, which pay even higher salaries. But, the way to a supervisory position is through work experience.
Our communities, cities, counties and state will thrive as each of us performs to our potential. As your children are preparing for the next chapter of their lives, whether it is a college, a technical school, or a career, we hope you will consider the possibility of careers in manufacturing or one of the skilled trades for them.
Lancaster Online recently highlighted the story of Lancaster County native, Chloe Rich. She student television and video in college, before pursuing a career in that field with MTV and Independent Film Channel in New York.
However, Rich eventually returned home and is now a partner at Atomic Design, a global company that designs and produces eyecatching environments and scenic elements for concerts and corporate events. It is a company her father founded.
If you would like to learn more about careers in manufacturing or want to volunteer alongside us, please connect with us on our contacts page.