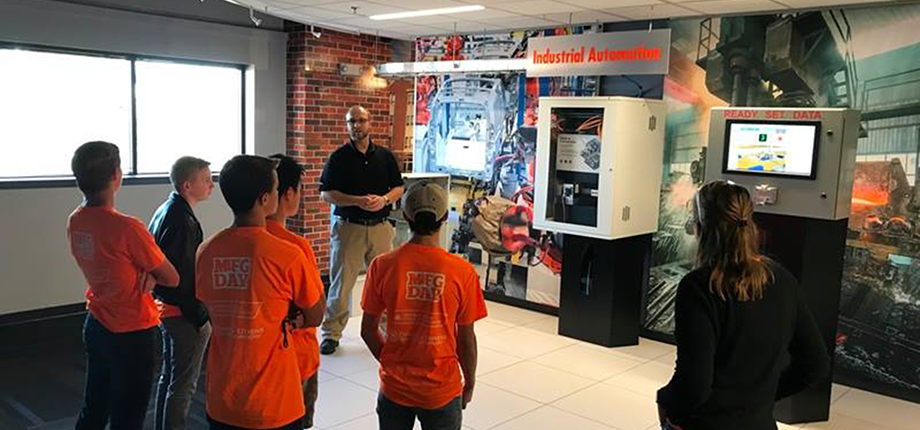 Some people, from an early age, know what they want to do and follow that path to fruition. If you are like most of us and don't have a clue what you want to do, then might we suggest you consider a career in manufacturing.
Mike Rowe, who rose to fame working jobs dirty jobs on The Discovery Channel, never misses an opportunity to extol the virtues of hard work, blue-collar jobs, and making things with your hands, as you can see and hear for yourself in the video below.
If you know you want to further your education with a four-year (or greater) degree, we wish you well. We at LancasterMakes do not want to diminish the value and importance of a college education. However, we know it is not for everybody.
The good news is students have so many choices today. While you are in high school, you can check out the programs at Lancaster County Career & Technology Center. There are courses of study there where you can leave making just as much as someone with a bachelor's degree … except without paying four years of tuition, room and board, and meals.
If you do decide to further your education, then Thaddeus Stevens College of Technology might be a good option for you. The two-year technical school has an excellent reputation, and it has a variety of options: You can get a two-year degree; enroll in a certificate course; or you can take one of the short-term programs.
The point is, there are so many options if you don't think a four-year degree is in your future.
To help you decide if a manufacturing career is you should consider participating in our annual MFG Day. This is a national effort to show students the value of jobs in manufacturing and to clear up some misconceptions about the industry. In 2017, all 16 school districts in the county participated in MFG Day.
One of the great benefits of participating in MFG Day is you get to see for yourself, first-hand what it is like to work in a factory today. You will not have to rely on what others have to say because you will experience it yourself. You will also get to talk to people who have decided careers in manufacturing are rewarding and fulfilling.
As you prepare for your future, be sure to sit down with your family to determine if manufacturing might be a viable alternative for you. You have guidance counselors to help you navigate this difficult decision. And, remember, you can always get in touch with one of our volunteers, too. Reach out to us on our contact page.